A $300K UWS 2BR Is Tenant Occupied — What's a Buyer to Do?
BY DIANE TUMAN AUGUST 22, 2017
Originally Posted on StreetEasy.com – NY Living Section
What's this? A two-bedroom apartment on the Upper West Side for $300K? It must be an HDFC, right? Wrong. This time, it's that other "gotcha" that makes our hearts race — it has a tenant.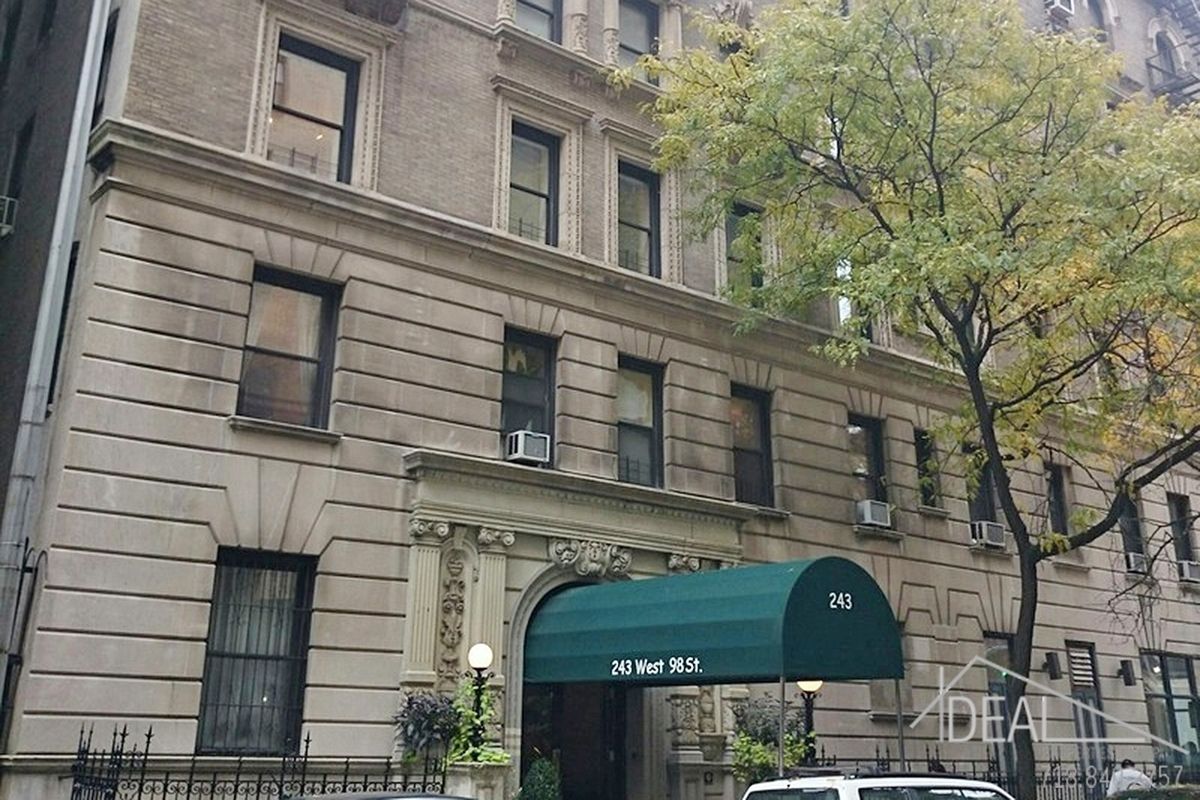 What We Know About This Unit
It's on the Upper West Side and is listed for $300K
It's in a prewar elevator building and measures 1,250 square feet
It's a 2-bedroom, 2-bath with a flexible floor plan (see below)
It's in a pet-friendly building with a live-in super
It's close to Riverside Park and Central Park
It's under contract
And it's currently occupied by a rent-controlled tenant paying … drum roll, please … $300 per month. Ouch.
That last bullet is the gotcha. Good for the renter, but bad for the buyer. That means the buyer will inherit a tenant who'll stay in place until either the tenant moves out or — how do we say this delicately? — passes away.
> What is the Difference Between a Rent-Controlled and Rent-Stabilized Apartment?
Clearly, the tenant's $300-per-month rent payment will not cover the estimated mortgage payment of $2,708 a month. But most likely, the buyer will make an all-cash deal, so no mortgage will be required. It's even more likely that the buyer is a long-term investor who will begin the waiting game.
Many hopeful StreetEasy users — 780 at last count — saved this property with hopes of making a deal. Efforts to contact the agent, Jennifer Rhodes fell short — perhaps because she was answering so many inquiries from folks who eyed the unit.

The Big Wild Card Is the Tenant
Buying a unit with a tenant in place is a risky scenario, because tenant laws are there to protect tenants. In fact, the tenant's rights can supersede the property owner's rights.
But, if you were the buyer, how can you get the clearest picture of the tenant and perhaps their future plans and length of stay? The most obvious place to start is with the seller. Have your lawyer ask for the tenant's rental application, credit report and other documentation that demonstrates the tenant's ability to make good on the lease. Again, that might only reveal information about the current tenant and not much about other family members who could "inherit" the rent-controlled agreement.
According to Bernard Klein, broker and co-founder at Blooming Sky, "It all really depends how much information a buyer's lawyer can discover to help make a confident decision about this kind of purchase. Realistically, it's buyer beware."
Lior Aldad of Aldad & Associates, P.C., says that although every purchaser is different, it is extremely difficult to gather sufficient data to provide a prospective purchaser with enough comfort to proceed with the transaction while not infringing upon the tenant's legal right to privacy. But to help learn more about the tenant, Aldad recommends:
As part of the purchaser's due diligence, they can ask the seller to produce a signed and notarized estoppel certificate from the tenant verifying the information in the lease agreement, its terms and conditions, and the current status of the tenancy.
Also, a purchaser's attorney may turn to the local governmental agencies and secure what has been registered and filed by the seller with regard to the tenant.
Finally, it could never hurt to actually visit the apartment and speak to the neighbors, as well as the building's staff. If one feels a need to be extra cautious, retaining the services of a private investigator can be an option, but may not be the most cost-efficient route to take.
So there you have it. You can seek any sort of assurances you want from the tenant, but at some point, cooperation will be required. As we have stated in the past, buying an apartment with a tenant in place can be a risky affair, but it can be done with good guidance from your real estate attorney. Just be aware of all the consequences, as purchases of this sort are not straight-up transactions.